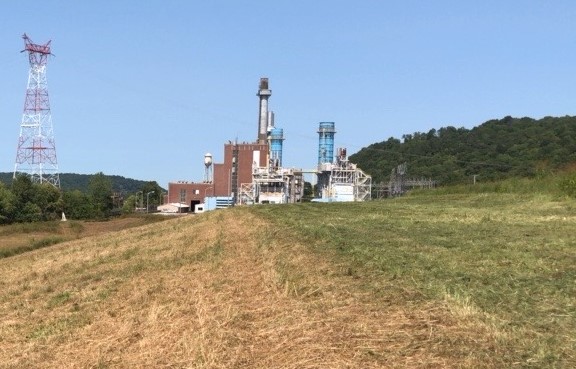 Grand Tower Energy Center (GTEC) is located on 300 acres of land in Grand Tower, Illinois and is adjacent to the east bank of the Mississippi River. GTEC historically operated as a merchant facility which sold energy into the Midcontinent Independent System Operator (MISO) system, and is currently idled. The GTEC Coal Combustion Residuals (CCR) Ash Basin was capped and closed in 2020, and is subject to USEPA Rule 257 and IEPA Rule 845, as applicable.
USEPA CCR Rule Compliance Data & Information
USEPA CFR 257.107
Illinois CCR Rule Compliance Data and Information
IL 845.240 and IL 845.800
This is a publicly accessible website for the Grand Tower Energy Center, LLC (GTEC) "Inactive Ash Basin" to provide information in accordance with Code of Federal Regulation (CFR) PART 257—CRITERIA FOR CLASSIFICATION OF SOLID WASTE DISPOSAL FACILITIES AND PRACTICES, and in accordance with Illinois Administrative Code Title 35, Part 845, Sections: 845.210 GENERAL PROVISIONS, 845.800 FACILITY OPERATING RECORD, and 845.810 PUBLICLY ACCESSIBLE INTERNET SITE REQUIREMENTS.